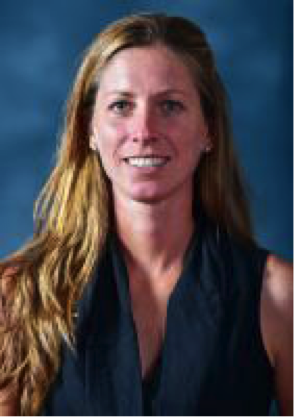 Lynn Farquhar, head coach of the Saint Joseph's University field hockey program and founder/owner of Yellow Hat LLC, is passionate about incorporating energy and character development into everyday life through coaching.
Assisted 4 programs (University of Delaware, Syracuse University, James Madison University and University Richmond) to 7 NCAA Tournament berths, 3 NCAA Quarterfinals, 6 conference championships (CAA, Big East, A10), 7 regular season conference championships, 10 conference tournaments and a Final Four. Coached over a dozen All Americans, conference players of the year, conference honorees and an Olympian.
Privileged to coach top U.S. athletes at U17/U21 Training camps, AAU Junior Olympics, High Performance, Futures Elite Sites; also partaking in USFHA Level III coaching accreditation and as an NFHCA Clinic Presenter. Global hockey exposure as clinician for Zimbabwe scholarship foundation, PAHF coaching course in Bermuda, traveling with U16 German national team, collegiate abroad series in Argentina, attended World Cup in Netherlands and recruiting outings.
Avid soccer player since age five later converted to field hockey and attended Old Dominion University to play for legendary coach Beth Anders. Graduated ODU with a B.A. in Business as an Academic All-American with a National Championship, 4 CAA Championships, 2 Final Fours, and captain with individual CAA & South regional honors. Completed M.A. in Business, Human Services and member of WeCoach, enjoys designing leadership programs within the sport environment.